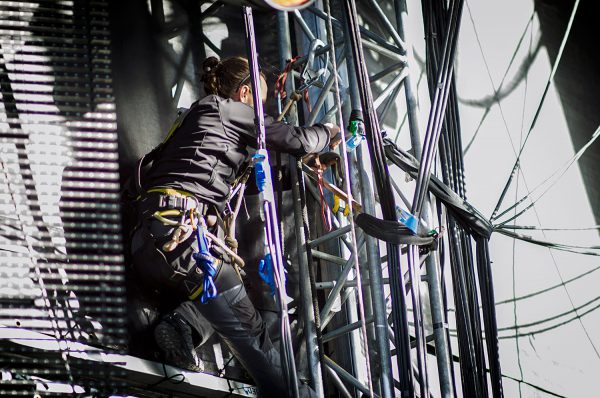 What does a rigger do?
A rigger is the individual in charge of assembling gear such as; scaffolding, cables and ropes on set. Riggers manufacture and disassemble essential access and bolster platforms, for example,  as well as scaffold towers, cantilever frameworks, and asphalt and rooftop platforms. They should likewise position and remove specific gear for getting to the rig, for example, vertical steps, roof ladders and rope ladders.
Skills, qualifications and training:
Riggers need an accredited qualification, such as the Advanced Rigging/Scaffolding qualifications in JIGS or NVQs/ SVQs, followed by at least two or three years with a good scaffolding company to gain valuable experience and training. You will be on the road a lot of the time, so you need to ensure that you have a full UK/EU driving licence. There is no specific degree required to get into this role however knowledge in architecture, production design, mechanics, lighting, and engineering are helpful.