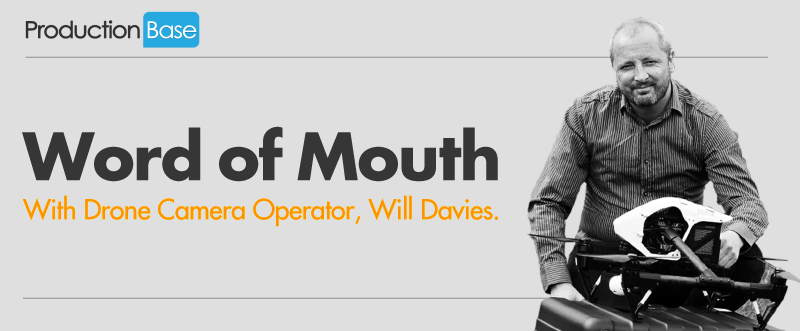 In this edition of Word of Mouth, we talk to Drone Camera Operator, Will Davies, on how the drone revolution is changing the way TV is made, and what the future holds for the technology.
How did you end up becoming a drone pilot?
Technology led me into it – having always been someone who dives into new technology at the earliest opportunity, when the aircraft started hitting the professional mainstream market, I put a toe in the water. A vast amount of flying experience later, and an even vaster amount of money spent on new aircraft to keep up with the demands of TV and film production, and here I am today – four pro-aircraft and about sixty batteries that need constant charging.
What are the main advantages of using a drone over more traditional aerial filming?
This is a great question, because for a while production crews were using drones in place of helicopters because of the cost savings. The beauty of using drones now is that everyone can afford to add that extra dimension to their production – independent companies have us available on tap, and by the day if necessary.
But by far the best thing about using an experienced drone pilot is that you can (for example), have the drone film a chase on foot through a multi-story car-park, through trees, or other awkward spaces – something a helicopter would never have been able to do – and also there's no running out of tracks, no cranes, jibs, or dollys required. Just a huge amount of flexibility and quick-turnaround shoots.