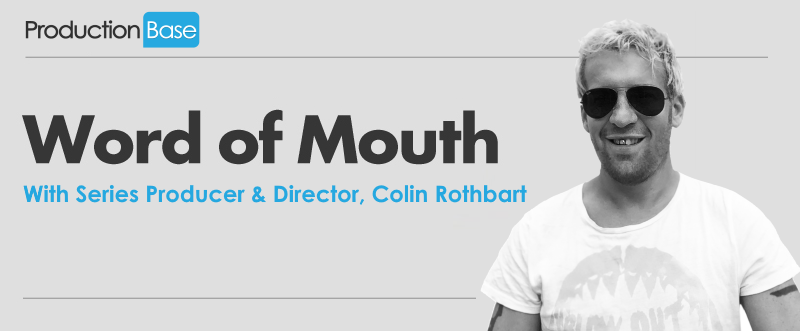 In this edition of Word of Mouth, we talk to Grierson-shortlisted Series Producer & Series Director, Colin Rothbart, about his career highlights, including a six-year self-funded documentary project, enjoying the locations on Holiday, and catching slugs for The Big Breakfast.
How did you first become a filmmaker, and what would you say was your first big break?
I definitely took the long hard route, as I didn't know anyone in the industry. From the age of 16, I'd done unpaid work experience at The Sun and Time Out in my school holidays and then luckily got a job as a hospitality runner at TV-am, making tea for everyone from Kylie to Thatcher. This would have been great if it had lasted – but TV-am lost their franchise six months later! So I suppose my first big break after studying at uni and doing a Journalism postgraduate degree was as a Runner again on The Big Breakfast.
You were shortlisted for a Grierson Award for your self-funded documentary, Dressed As A Girl. How did that project come about?
That was something I did in my spare time over six years. I had many friends on the alternative arts scene in East London, so one of them said we should be documenting this for posterity – so I did! But with no funding and a full-time job, it took a while to come to fruition. In the end, the fact it was filmed over six years meant the storylines had much more substance. It's played around the world in film festivals and is currently on Netflix.