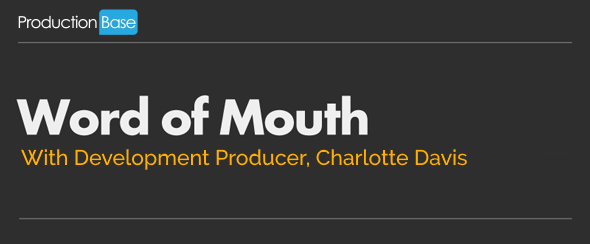 In this edition of Word of Mouth we talk to Development Producer, Charlotte Davis, about her career in TV, eating doughnuts with Chicago cops, and easing Jimmy Nesbitt into a wetsuit!
What made you want to pursue a career in production, and what was your first job in TV?
I graduated from Glasgow University with an MA in Film, TV and Theatre studies, but I never wanted to get into telly really. I wanted to be a football journalist, but after a few months doing just that at the Daily Record, I realised just how tough that was. I got very confused. I was RUBBISH!
So, instead, I lucked out. I got a place on the Carlton production training scheme, and spent a year making a magazine programme called Shift for the (now defunct) Night Network. Heady, awesome, brilliant times. Alex Menzies (now a commissioning editor at C4), Anne Mensah (Head of Drama, Sky) and Asif Kapadia (ruddy well Oscar winner), were all knocking around the Carlton CPU at the same time. None of them return my calls now though (ha ha ha!).