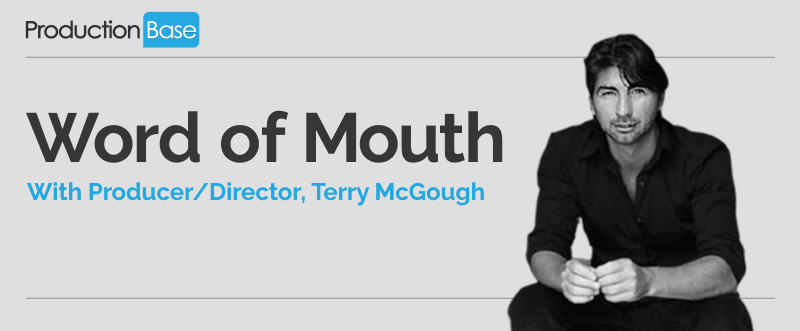 In this edition of Word of Mouth, we talk to Producer/Director, Terry McGough, on his career as a film maker: working with leading brands, superstar musicians, and embracing the rise of branded content.
You originally started out as a photographer; what made you want to pursue a career in filmmaking?
I was a music photographer and was asked by an artist's management company to come down onto a music video shoot to film some behind the scenes imagery for PR use. For the first time in my life I saw what a cinematographer actually did.
The artist was a very beautiful girl but the difference between the artist sitting in the dressing room and the one that the cinematographer had lit was just an incredible optical illusion; playing with light, he had transformed this girl into a superstar. I had never seen anything like it, it was like watching a magician paint with light.
I literally had a light bulb moment and fell in love with cinematography and just knew that this was the art form for me, as it just resonated with me. I began researching cinematography and taking any chance I could to get on set, paid or unpaid, just to be able to watch and learn. Then as I got into fashion photography, I took all those things and got to practice my lighting on models. I didn't always get it right, but in time it just clicked – now my lighting skills are the cornerstone of everything that I do.