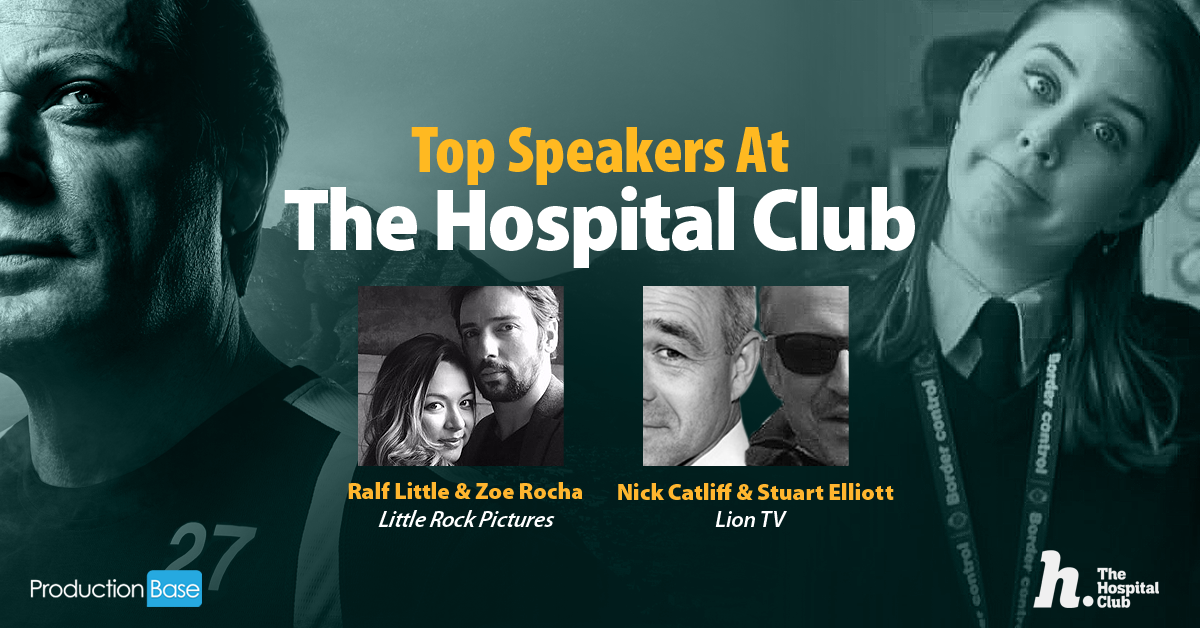 We've got more top speakers lined up for the latest in our series of sold-out Turn On, Tune In events at The Hospital Club this Thursday! Find out more about LittleRock Pictures' Ralf Little & Zoe Rocha and Lion Television's Nick Catliff & Stuart Elliott. We'll be taken behind the scenes of their ground-breaking shows, and find out a few of the secrets of their success!
Ralf Little & Zoe Rocha
LittleRock Pictures was launched in 2015 by actor Ralf Little and executive Zoe Rocha, in partnership with Sky Vision. Prior to launching LittleRock, Zoe was COO of Sprout Pictures, where she worked as comedy and drama executive producer on several projects, including Emmy award-winning Sky 1 comedy Moone Boy.
Ralf is a well-known actor and writer who was cast in acclaimed comedy The Royle Family at the age of 18 and has since taken on many acting roles, including long-running BBC Three sitcom, Two Pints of Lager and a Packet of Crisps and Factory Records biopic, 24 Hour Party People. He has also written and starred in series such as The Ralf Little Show, and Sky 1 comedy The Café, as well as penning a one-off episode for the Sky Arts Playhouse Presents strand.