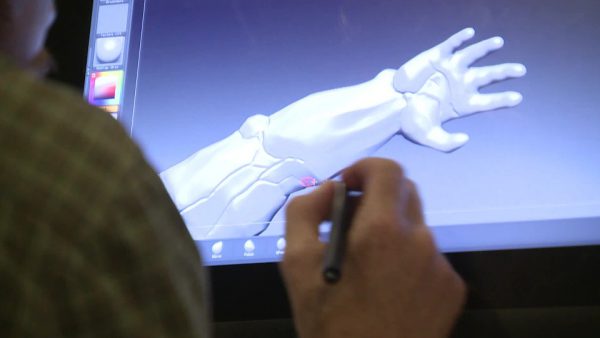 What is an Animator?
While most of an Animator's job today consists of working with design or 3D software which requires specific technical expertise, producing animation remains mainly a creative job, involving talent, inspiration and creativity.
What is the Job?
Depending on the individual's field of specialisation (whether it is 3D modelling, stop-motion animation, classic 2D animation etc…) the specific tasks required for the job may vary.
Generally, however, an animator's job is to bring images to life on screen.
Big production company usually employ animators working normal office hours. However, animators often work as freelance professionals, their hours are therefore variable depending on the project they are working on.

Key Skills
Artistic talent and extensive practice is the main skill required to work in animation. Despite most of the work is done using software and digital tools, the ability to reproduce fantasy or reality is still an essential part of animating a movie or a video.
Knowledge and expertise of specific software is however mandatory. There is no specific software animators should focus on, as the tools being used on the job vary depending on their specialisation (3D modelling, vector design, photography etc…). Some big employers such as Pixar or Dreamworks, additionally, often employ proprietary software.
One of the main abilities that this job requires is to concentrate for long times. Patience is essential to stay focused for the whole working day sitting in front of a screen slowly proceeding towards the final result.
Quite surprisingly, acting is also fundamental, especially for character animation, where the artist has to express emotions and communicate through designs.
How to get to work as an Animator
In order to be hired or obtain recognition as a freelance artist, an Animator's portfolio is the most important asset. Being able to showcase previous work is the key to progress in the industry.
Working on short projects, either personal or related to an animation course, can be an excellent starting point to begin building a good portfolio.
However, being able to advertise the aforementioned portfolio is just as important as building it. Submitting short animated movies to festivals in order to obtain screenings and show them to the public has proven to be a successful strategy for emerging artists.
Sometimes, even offering to help out animation companies for free as a work experience can lead to an actual paid job if the Animator is talented enough and matches the company's needs.
Education and Training
Being more of a creative sector, an animation degree is not mandatory in order to work in the industry. However, a really good course can offer not just the chance of learning a variety of techniques and choosing a specialisation, but also creates lots of opportunities to start building a portfolio. Additionally, working alongside fellow students who are passionate about animation can encourage the development of different skills and help create connections within the industry.
Some very reputable degrees also offer a good qualification which can make an Animator's CV significantly more valuable to employers.
Where it can take you
The career path of an Animator is highly variable, for a freelance artist it hugely depends on the success of his/her productions.
For animators working for big employers career progression is typically quite slow, although it usually leads to very high ranked positions like Art Director or Supervisor roles.
Become an Animator today?
If you are ready for the next step in your career, why not take a look at the latest Animator vacancies on our jobs board? You can view our latest vacancies here.