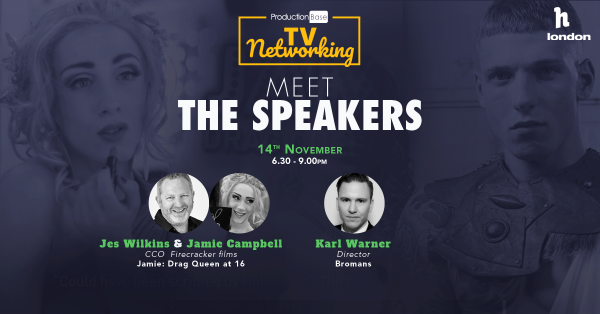 With just over a week to go until our latest TV Networking event at The Hospital Club, we profile our latest group of top industry speakers, who'll take us behind the scenes of their hit shows.
Karl Warner
Our first speaker for the November edition, taking place on Tuesday 14th, is Electric Ray Founder, Karl Warner, revealing the secrets behind this autumn's latest high-concept reality show, Bromans.
Karl is now running Electric Ray, his own production company and home to E4's Carjackers and BBC's Prized Apart. Before launching the company he was a Commissioning Editor at the BBC, where he was involved in the development of hit shows including Strictly Come Dancing.
He also held senior roles at Endemol, where his credits included Big Brother and Soccer Aid, as well as a number of other independent production companies.
Karl is credited on a range of other shows, such as Michael McIntyre's Comedy Roadshow, Russell Howard's Good News, Junior Doctors, Back Chat with Jack Whitehall, Live at the Apollo and The Undercover Princes, winning him numerous awards and breaking ratings records in a variety of genres along the way.