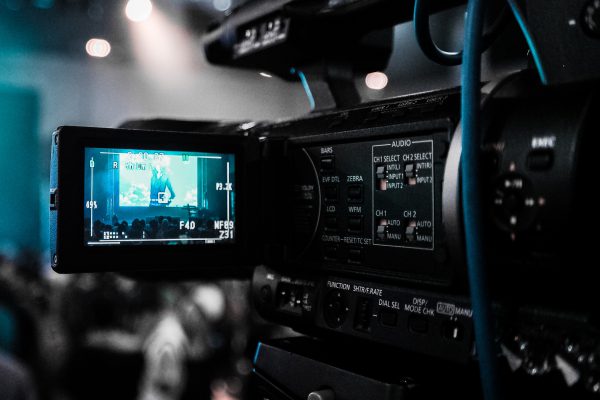 What is a News Cameraperson?
A Cameraperson is responsible for filming scenes for film, television, commercial and corporate productions. As a cameraperson, you can specialise in many different types of filming, such as news or wildlife. But, in this post, we shall be discussing the skills you need to become a News Cameraperson.
Typically, a Cameraperson is responsible for the set-up and positioning of camera equipment, the planning of shots and the choice of lenses. Further, they are expected to be able to resolve technical issues and be able to work closely with other departments and the Director. Further, Camerapeople are expected to take initiative and make changes as needed. In this role, you will need to be physically fit, and help with setting up the studio production and set.
A News Cameraperson will work on events such as political speeches, demonstrations, sporting events, and news broadcasts. The role of a Cameraperson is therefore varied, at times even capturing events live as they unfold.
Within a studio setting, a News Cameraperson would operate a mounted camera, which usually remains in a fixed position. Usually, in a studio setting, there are multiple cameras which work together to record different angles and wide and close-up shots.
While News Camerapeople are usually employed full-time, there can be periods of unemployment between projects, and it's also also possible to work on a freelance basis, filming events and selling the footage on to larger broadcasters. If you are looking to work on a freelance basis you will need to invest in your own equipment.
So what kind of traits are important in a Cameraperson? Usually, people who work in this role are highly creative and visual. They are the competent technical wizzes who know everything there is to know about camera equipment. Of course, a passion for filming is a necessity!
Key Skills
Good interpersonal skills
Good attention to detail
Technical know-how
Work well in a team
Willing to work unsocial hours

How to Become a Cameraperson
Usually, a Cameraperson will start out working on smaller productions to gain on-the-job experience. Experience is essential in this role as employers tend to favour practical experience over qualifications, although a relevant qualification is also recommended. If you are looking to gain some additional experience you could look to volunteer yourself in local community products, or work as a Runner to gain broader knowledge and experience. Find out more about becoming a Runner here.
Become a Cameraperson Today
If you are ready for the next step in your career, why not take a look at the latest Cameraperson vacancies on our jobs board? You can view our latest vacancies here.