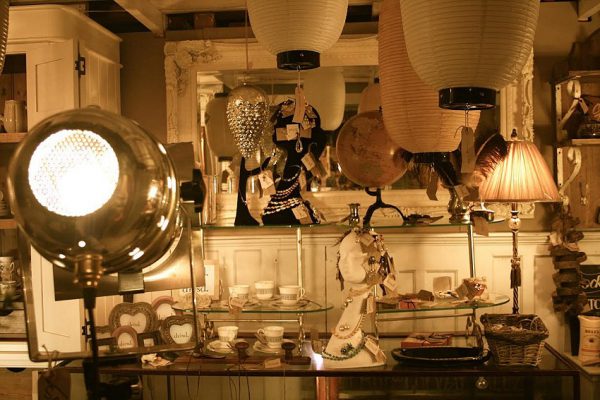 What is an Assistant Production Buyer?
Any production needs plenty of props, materials and supplies to decorate sets and locations. All of these items need to be recorded in a database which is needed both for budgeting and for practical reasons – for example, if the production needs to buy the same items again. Assistant Production Buyers are responsible for buying the supplies and also updating the aforementioned databases.

Assistant Production Buyers are only employed in big budget productions and generally start working a month after the Set Decorator. The Set Decorator and the Production Buyer will give them instruction on what to buy, but they may also carry out tasks for other departments as well.
The work itself mainly consists of visiting a variety of specialised shops and suppliers in order to source the required items, decide where and in what quantity to buy them and then record every expense on the database, in order for the Production Buyer to monitor the budget.
During shooting, Assistant Art Directors and/or Standby Props may ask them to buy replacements for the set, which must be supplied as quickly as possible. The Assistant Production Buyer may also provide help with the set assembly and decoration.
At the end of the shoot, the database and budget must be checked so that the petty cash accounting can be finalised.
Key Skills
Knowledge of software database is key as data entry activity takes up most of the job's task.
An eye for colour and detail is essential to recognise the appropriate items to buy, even under pressure and with minimum notice.
A good Assistant Production Buyer should possess excellent research skills and have the resourcefulness to gather the necessary supplies (or build them) even on set.
Communication and teamwork skills are required to understand the crew's needs and the appropriate priorities in fast-paced situations.
How to get to work as an Assistant Production Buyer
Most Assistant Production Buyers will have progressed via an entry-level role such as Runner or Art Department Trainee, and will usually have experience on several different productions before moving on to this role.
Education and training
Although there is no formal training or qualification for this job, a foundation-level education in the Fine Arts sector is beneficial. However, practical experience and knowledge of how the Art Department works would probably be even more valuable.
Where can it take you?
Career progression in the Art Department might take you to a Production Buyer or Set Decorator role, possibly aiming for a Prop Maker position.