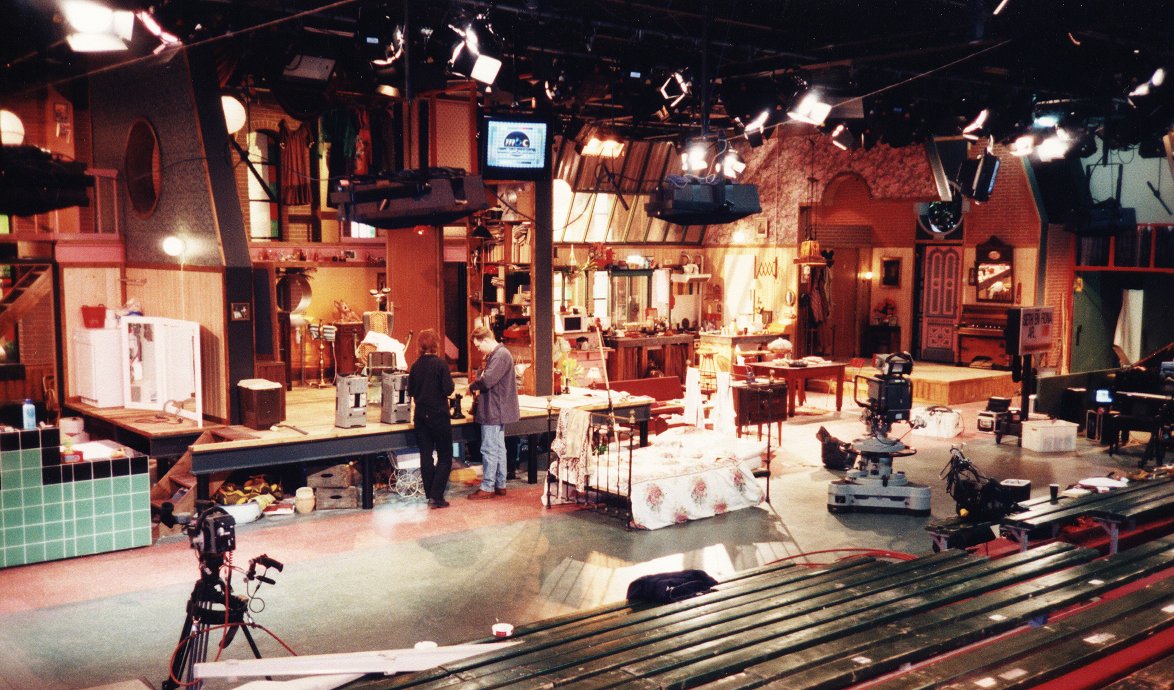 What is an Art Department Assistant?
Overseen by the Production Designer, the art department is responsible for the aesthetic choices of everything within a film. The roles are split between designing and selecting off-set, and those working on set. The art department is usually the largest on set.
What is the Job?
Art Department Assistants help translate initial sketches into worked-up drawings from which a variety of craftsmen build sets or adapt locations. During a shoot, more experienced assistants can be expected to work on the studio floor as standby art directors. Staying close to the playback monitor, and being on hand to make changes to the set if asked by the Director of Photography who may ask to acquire a prop at the last minute. They also carry out sit surveys of the locations to work from, and help to supervise the construction of the sets.
An Art Department Assistant can also be asked to complete a range of other tasks from shopping and making tea and coffee, tobuying art materials and issuing drawings.

Key Skills
Have a good all-round knowledge of interior design and architecture and the history of both
Have a practical understanding of building and construction
Have a good knowledge of design history to select props of the correct vintage
Have a good working knowledge of CAD software packages
Have excellent free-hand drawing, perspective and technical drawing skills
Have good prop-making skills and an understanding of the prop hire market
Possess a good eye for decoration & detail
Be able to conceptualise ideas
Be able to think visually
Have good communication skills and show diplomacy and sensitivity when working with artists and crew
Be able to troubleshoot and respond to unexpected situations, dealing with stressful circumstances in a calm and effective manner
Be willing to work long and irregular hours
Understand the requirements of the relevant health and safety legislation and procedures
Possess a full clean driving licence
How to get work as an Art Department Assistant
One possible route would be to gain experience on small films and low-budget productions and then try to find a role in the drawing studio as a Draughtsman. You must have an exceptional portfolio and a passion for film. Your portfolio can include model sets, technical drawings, references, storyboards and examples of model making.
Once you have gained on-the-job experience, impressing the Art Director of Production Designer, you may be offered work as an Assistant Art Director or Standby Art director on lower budget films or television programmes, before progressing to the same role on bigger productions. You may also move into the art department if you have a background in Stage Management or Floor Management.
Training
Generally, you require a qualification for this role, as it helps to deepen your skills and improve your portfolio. Many graduates are from art, architecture, product design, theatre or interior design courses. After training it is vital to gain on-the-job experience of how art departments work, studio practice and working on location.
Where it can take you
You may start as an art department assistant or draftsperson, before progressing to Assistant Art Director, Art Director, Supervising Art Director or a Production Designer.
Become an Art Department Assistant today
If you are ready for the next step in your career, why not take a look at the latest Art Department Assistant vacancies on our jobs board? You can view our latest vacancies here.