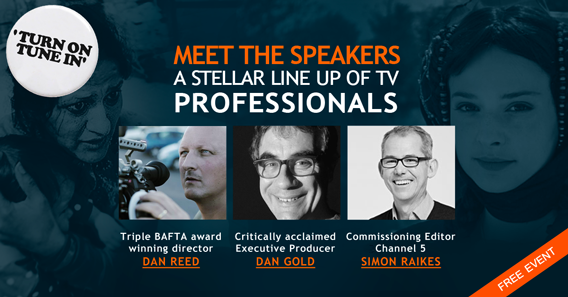 There was a packed house in The Oak Room at The Hospital Club last night for our latest Turn On, Tune In event, where we were joined by another line-up of top speakers.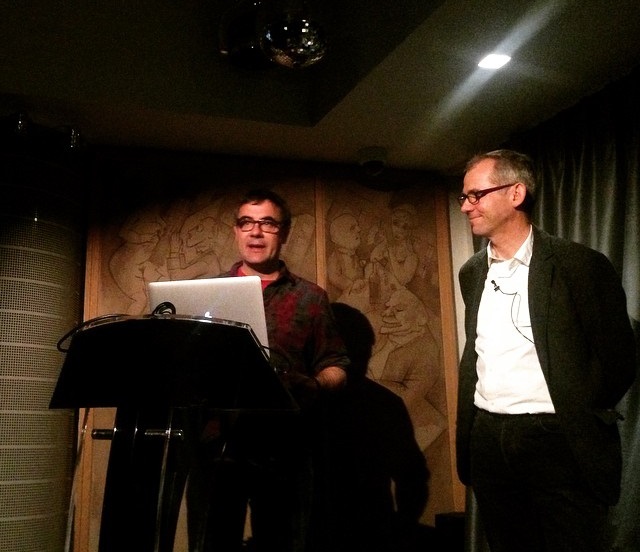 First up were Dan Gold (Executive Producer) and Simon Raikes (Commissioning Editor), discussing Channel 5's critically acclaimed series, Britain's Bloodiest Dynasty: A presenter-led narrative documentary charting the rise of the Plantagenets, the show brings to life one of the most visceral and violent chapters in British history.
Dan highlighted the difficulties of getting a show where the drama scenes were in Medieval French commissioned in the first place, filming in Romania for the first time, and dealing with the crew's bee allergies! Whilst the show had a limited production budget, he insisted this never restricted their ideas – they aimed high, only made cuts when it was absolutely necessary, and tried to make sure as much of the budget as possible ended up on screen. Dan also highlighted the value of meticulous planning and avoiding late script changes to keep costs under control, as well as the importance of keeping a contingency – what he referred to as "Rumsfeld money, for the things you don't know you don't know."
Britain's Bloodiest Dynasty also made extensive use of new technology, with a number of scenes filmed on a Movi 10 camera rig which added a dynamic element to footage which helped keep the narrative flowing, but Dan also stressed the importance of making sure you're fitting the technology to what you actually want to do, and not the other way around.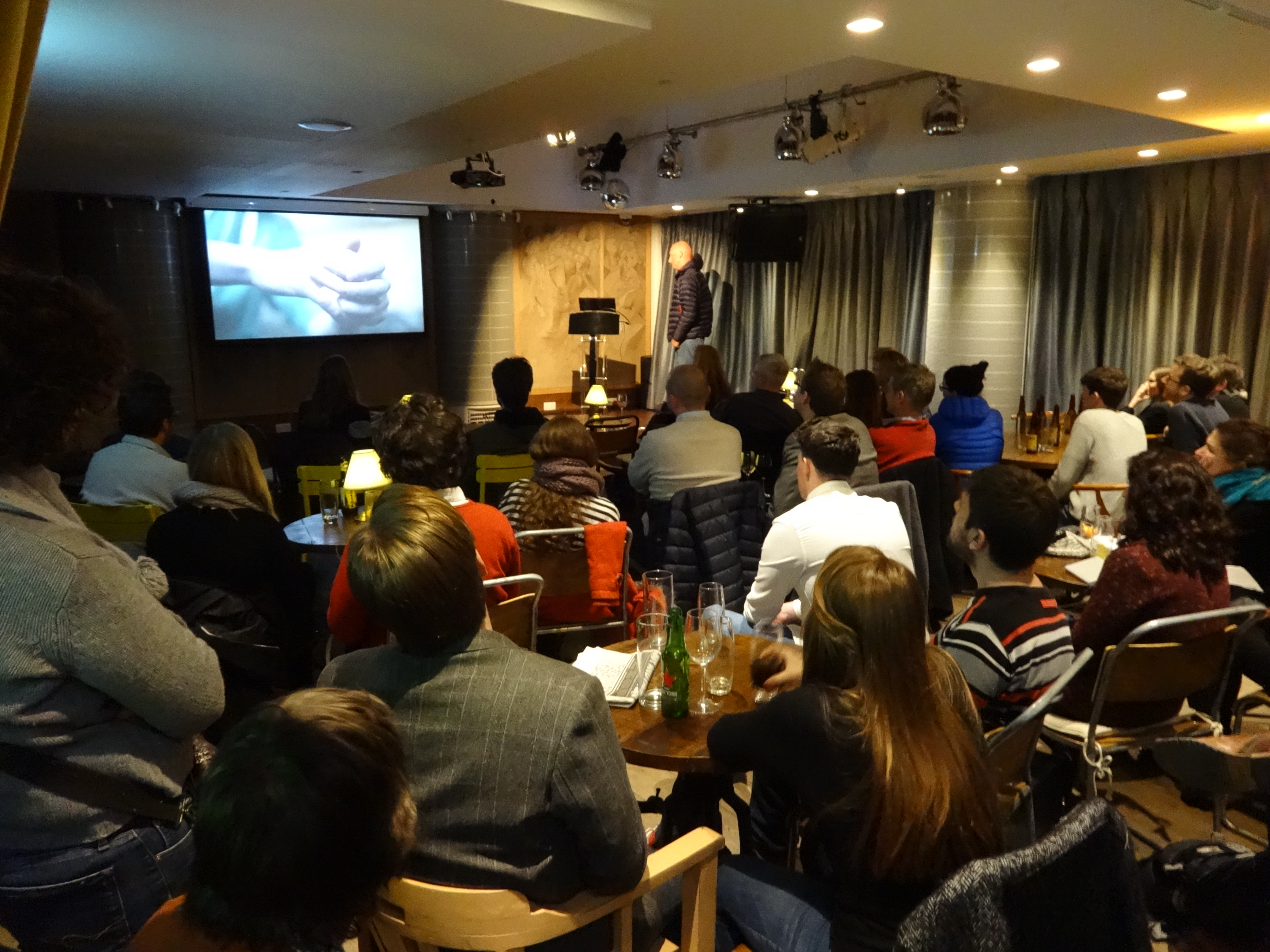 Our second speaker on the night was multiple award-winning Director, Dan Reed – the man behind documentaries such as The Paedophile Hunter and Terror At The Mall.
Dan discussed the benefits of a small team and streamlined kit for filming observational documentary, allowing you to be mobile and follow the story. Discussing previous projects such The Paedophile Hunter, and Legally High, the main difficulty was securing and then maintaining access to contributors who may not initially be open to being on screen. This requires endless patience and a lot of time spent with people, building relationships and getting to know to them before you even start filming, as well taking flack from them when things aren't going well! Whilst filming these kinds of docs often involves a lot of wasted time, you have to flexible and persistent enough to get the footage you need before the budget runs out.
A huge thank you to our speakers on the night, and everyone that came along. Hopefully a good night was had by all!
Thanks to @ProductionBase for their #TurnOnTuneIn event. Highly informative evening on making #documentaries and great talk by @danreed1000

— FollowTheMoneyFilm (@FtmFilm) January 20, 2015
Had a great time at @ProductionBase #TurnOnTuneIn tonight @TheHospitalClub great talks from @danreed1000 Dan gold and @DanRaikes

— Elliot Coomber (@Elliot_Coomber) January 20, 2015
Thanks to @ProductionBase for their #TurnOnTuneIn event. Highly informative evening.

— Ben Unwin (@tenbuckben) January 20, 2015
The next Turn On, Tune In event takes place at The Hospital Club on Tuesday 17th March. Look out for more details soon!