We look ahead to tonight's ProductionBase Turn On, Tune In at The Hospital Club. Our second speakers on the night will be Dan Gold (Executive Producer) and Simon Raikes (Commissioning Editor) who'll be discussing Channel 5's critically acclaimed series, Britain's Bloodiest Dynasty, and revealing their secrets for producing great drama documentary.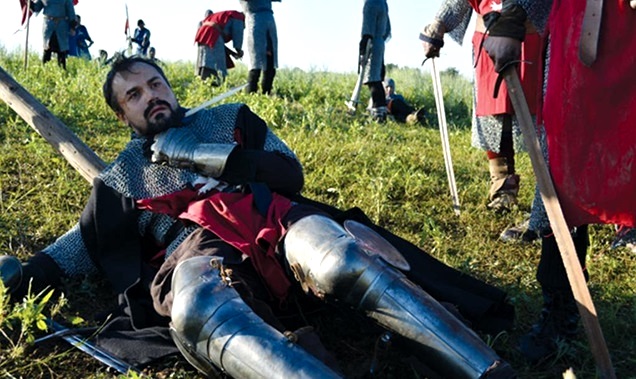 Dan Gold has numerous and varied documentary credits, including Dark Matters: Twisted But True for Discovery, which delves into the most unusual scientific research ever conducted; and I Shouldn't Be Alive, telling real-life tales of human survival against savage elements, dangerous climates and physical hazards. Dan has also worked on a wide range of other science and history documentaries for a number of international broadcasters.
Simon Raikes has been Commissioning Editor for factual at Channel 5 since November 2012, commissioning a wide range of shows, including Pistorius: The 4 Key Questions and Nurses. Before joining Channel 5, Simon co-founded and was Creative Director of Wildfire Television, where he was responsible for developing and producing high-end factual programming. Simon's credits include Big Roman Dig Live, Digging the Great Escape, Tony Robinson's Gods and Monsters and The Real da Vinci Code. Before founding Wildfire, Simon spent 10 years as a Producer/Director, and was Series Editor of Time Team for three years.
Dan & Simon will discussing the critically acclaimed Channel 5 show, Britain's Bloodiest Dynasty. A presenter-led narrative documentary charting the rise of the Plantagenets, the show brings to life one of the most visceral and violent chapters in British history.
All places for tonight's event have now been filled. To make sure you receive information on future events, please email info@productionbase.co.uk