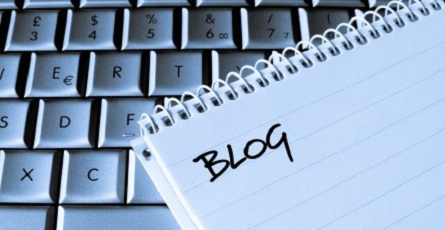 Blogging has endured a somewhat torrid time within the online community recently with the use of social media seemingly making it redundant. Yet, from a marketing perspective, there are a number of reasons to use a blog to further promote your work. It would be naive to assume that being active on social media platforms signifies the demise of blogging for self-promotion, as an established social media presence could be used to direct potential employers to a more personalised exhibition of your work, interests and skillset.
Here are a few of the advantages of maintaining a blog:
Gives Your Work An Anchor Point
A blog is an excellent platform to exhibit your work to a large online community whilst demonstrating your skills and contributions to other collaborative projects. Having a platform to anchor your work to enables users to be directed to content more specific to you. For example, as a cinematographer you may have a showreel online, on your ProductionBase profile for example, however by using a blog you can demonstrate your skills more specifically whilst adding a more personal analysis of your work to followers of your progress.
Builds Authority
Whilst many freelancers are put off blogging due to the fact that they take both time and effort, the reality is that a well maintained and developed blog builds authority. Demonstrating that you have a clear grasp of the issues prevalent within the industry shows perspective employers and colleagues that you're in touch with what is relevant to the people you're working for and alongside. A well developed, knowledgable blog breeds respect, respect breeds authority.
Networking Opportunity
Blogging like most other online platforms provides a fantastic networking opportunity. Whilst it isn't as personable as social media platforms, if your blog is open to comments (trolling, sadly, can be the occupational hazard of the online blogger) there is the opportunity to discuss your work and others' amongst like-minded people forging relationships that can lead to further exposure of your work or even future employment.
Pre-Qualifies Enquiries
It's perhaps a no-brainer but prospective employers that have read your blog are often much more specific in their enquiries about your employment. Through your blog, your expertise and breadth of knowledge are evident for all to see and as a consequence, employers who have read or followed your blog will already know the extent of your skillset or will want to involve you in their creative projects.
Spreads The Word
Writing a blog is also a great way to spread the word about any announcements you wish to make. If you've just finished work on a project or if you've just been added to a production crew, your announcement can reach a wide audience very quickly as a blog post.
It's Cheap As Chips
As a marketing tool, relatively speaking, the cost of maintaining a blog is minimal, and there are an array of sites that offer accounts for free, such as WordPress or Blog.com. Within its context, using a blog to promote your work is one of the easiest and cheapest ways to keep your content current and relevant.
Top Tips
People want to know you, include a bit about yourself and include your profile picture clearly identifiable as yourself. Your audience are investing time in hearing your thoughts on a regular basis and you're putting the time and effort into publishing your work too, so don't be anonymous. Use an identifiable picture of yourself as your profile picture.
Co-ordinate your blog with your social media accounts. They shouldn't be exclusive of each other and when used in tandem, they can bring greater exposure to your work and establish a larger following for your blog.
Try and respond to comments regularly. Whilst 'trolling' is sadly part and parcel of blogging for some, they don't represent the masses and often interesting discussions can be had with like-minded, interesting people through the comments section on your blog.
The more active you are as a blogger, the more likely you are to be included in wider search engines. Search engines favour more frequently updated sites in their search results so being more active will lead to more exposure and in turn more interest in your work.
Alternatively, contribute to an already established blog as a guest writer
If you decide against blogging individually, contributing to an established blog is a good opportunity to reap the rewards associated with blogging without having to worry about the constant maintenance of your own blog. Approaching bloggers as a like-minded professional with an interest angle on a topic that has been widely discussed is always a good place to start, and many bloggers will be more than happy to accept contributions from guest writers. ProductionBase is no different – if you have an interesting take on the industry or a story you'd like to share via this blog then get in touch via marketing@productionbase.co.uk!