Social media has become one of the best ways to build an online profile as a freelancer working within the media industry. It can be a useful method of getting traffic through to your website or ProductionBase profile and getting exposure that you wouldn't necessarily achieve through other avenues. Plus, it enables freelancers to connect with other like-minded professionals to share experiences and advice, as well as job leads. Here are a few tips on how to make the most of marketing yourself through the successful social media platforms Twitter, Facebook and LinkedIn.
Twitter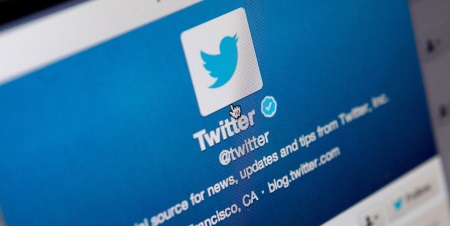 Twitter can be a great connection point between freelancers and potential clients, as social media platforms like twitter have provided not only easier access to production companies but an easy way of keeping your clients up-to-date regularly. The real advantage of Twitter is that as there is a limited amount of characters, it is quick and easy to keep track of the issues and opportunities arising within the media industry in a short period of time. Here are a few tips on how to make the most of your twitter account:
Connect With The Right People
It may seem obvious but following the accounts of production companies, film and television recruitment firms and professional unions can provide useful updates on a range of opportunities whilst keeping you informed of the developments of those employers you're hoping to gain employment with. It's also a great way to keep up-to-date with the work being produced by others and commenting on or replying to tweets is a good access point to building another professional relationship.
Involve Others
Twitter, like Facebook, is a great way to connect with other professionals who you've worked with previously. Having work that you've collaborated on being shared across a number of accounts can bring great exposure and expand your network exponentially. Freelancers who reference colleagues, equipment rental houses, production companies and others are able to spread their posts across a number of networks simply by paying lip service to those involved in the project.
Direct Followers To Your Portfolio
One of the virtues of twitter is that it's easy to suggest to other users to check out your website without explicitly plugging yourself. Showing a still or a sample of a work in progress can encourage other users to visit your website or tweet about your post, bringing further exposure to your work. Including your website in your bio is a necessity but linking your posts to your website is a great way to redirect other users to your site.
Facebook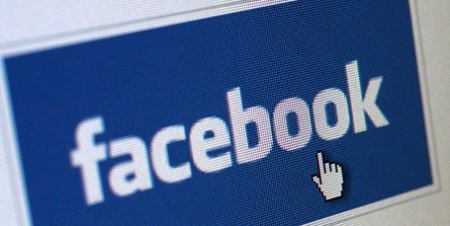 Facebook is another useful platform available to market yourself. Through using a Facebook page to advertise your services, anyone who likes your page displays their 'like' on their own profile and in turn others' news feeds.
Draw On Your Personal Contacts To Promote Your Page (Initially)
The biggest advantage of using Facebook is that almost everyone has an account on the social media site. Using your personal account and the contacts you have made to promote your new page is a way of ensuring that your page can get exposure from the outset. Once you've developed a reasonable interest base, you can look into branching out and reaching a wider audience.
Target A Demographic When Promoting Your Page
If you're looking to enhance your online presence, promoting your page through Facebook advertisements is an extensively used method and when done correctly can increase interest in your page substantially. Using the analytics provided by Facebook to determine the type of traffic you are currently receiving and the type of traffic you would like to encourage to your page is an efficient way to tailor an advertisement to your potential clients.
Use Facebook Metrics To Inform Your Decisions
Fortunately, if you have launched a page and it's not necessarily receiving the exposure that you feel your work deserves you can consult the in-depth metrics provided by Facebook to analyse how your audience engages with the content on your page. This is particularly helpful as you can see the successful (and unsuccessful) elements of your page and make amendments quickly and easily.
LinkedIn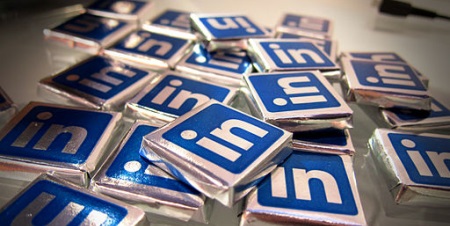 LinkedIn is a more business-like social media platform in which you can actively and, to a degree, explicitly market yourself and the qualities you can bring to a production. A large number of companies source freelancers and their workforce from LinkedIn so it is important to ensure that you are using the service to its full networking potential.
Use Your Bio Line As A Way Of Getting Seen
Whereas a lot of users of LinkedIn keep their bio short and to the point almost like a professional log line, many companies search the site for services they need meaning that including key words such as 'freelance writer' or 'script consultant' can heighten the prospects of you being considered for potential employment.
Network And Connect With People
One of the best ways to find work is through networking across a number of groups on the site. There are role-specific groups dedicated to sharing job leads amongst colleagues and friends and utilising such groups is a great way to develop relationships and find further work. You can also keep in touch with other freelancers via the ProductionBase group on LinkedIn.
Stay Active
One of the nicer elements of LinkedIn is that you can be as proactive as you wish. You're not expected to keep a constant feed running as you would with a Twitter account. You can update your status with the relevant work that you are looking for and post within online communities to find that work with only a handful of comments each week. Of course, that is only once you have completed your online profile completely.
'Who's Viewed My Profile'
It's not essential but as a premium member of the site you can access a feature which identifies who's been looking through your profile. It's a useful way of approaching potential clients with a short message through the internal InMail message system.
Check The Full-Time Jobs Ads
It is often worth scanning the full-time employment advertisements because, as is often the case, finding a permanent replacement or employee can be a long process. Often companies will be looking to freelance out work to plug the gap in the meantime.
Whilst it is often suggested that social media platforms such as those mentioned in this post are competing with one another, the most successful online profiles are those that are able to synchronise all of their accounts to keep an up-to-date online presence across the board. Promoting your business on a number of fronts, both via your ProductionBase profile and social media is a fantastic opportunity to present a professional front to the work that you can offer whilst keeping in constant contact with the employers and companies you are looking to work for.
Follow ProductionBase for the latest jobs and industry news:
Twitter: @ProductionBase
Facebook: ProductionBase
LinkedIn: ProductionBase