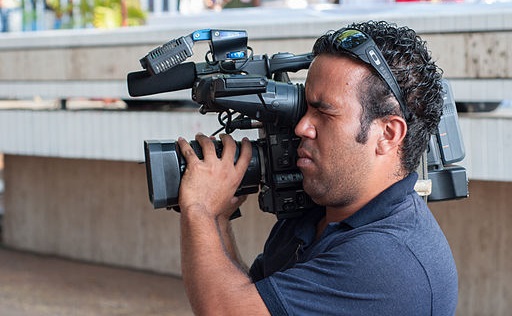 What is a Camera Trainee?
Gaining work within a camera department can often be difficult considering that only experienced and established technicians are entrusted with the craft. However, junior roles with the camera department such as a Camera Trainee can provide an opportunity to gain experience whilst you're learning the ropes. One of the positives about working as a Camera Trainee is that competent and able trainees are always in demand and considering it's a key part of developing your skills, making a solitary mistake shouldn't cost you your job in the early stages of working within the department.
What is the Job?
Camera trainees can work across the full spectrum of the camera department but their main duty is to assist the 2nd Assistant Camera. As an entry level position, typically the range of responsibilities varies from Runner duties such as making tea and coffee to handling lenses and completing camera reports. However, after progressing in the role and developing the skills required, Camera Trainees can assist in loading and downloading film magazines and on larger scale features working as part of the second unit camera.

Key Skills
Developed knowledge of photography and lighting
Ability to take direction
Enthusiasm
Good communication skills
Willingness to learn
How to get work as a Camera Trainee
Research and develop your knowledge of the duties carried out by Camera Assistants. Although having a basic knowledge of camera and lighting can enable you to work as a Camera Trainee, having a developed knowledge of what the role involves will stand you in far better stead when you are working in the department.
Working on student productions can be a platform to learn the craft in a less intense shooting environment. It is also a good opportunity to network with other developing students who could bear you in mind for future work.
Working as a runner for a larger rental house such as ARRI or Panavision can provide a solid grounding in the practice and allow you to experience the workings of a camera department hands on, plus gain invaluable knowledge of the equipment available to a camera department.
Network. It is essential, having secured work on a set as part of the camera department, to build relationships with those around you. This will not only help with the development of your craft but also potentially bring you future work.
Training
Short courses are a valuable method of learning a craft amongst like-minded people and it provides a solid platform to both network and work under the guidance of established industry personnel. Since the FT2 qualification ceased, undertaking a largely practical short course to develop the theoretical knowledge and practical experience that has been established throughout a degree has become a popular avenue to explore. Depending on budgetary constraints, there are a wealth of courses on offer across the UK that can allow a candidate to work as a camera assistant/trainee within the film and television industries.
The National Film and Television School offer a range of courses relevant to roles within the camera department including courses working across 16mm and 35mm film. As with most commodities, the best comes at a cost and short courses at the NFTS in focus pulling, camera operating and camera familiarisation may well burn a small hole in the pocket, but as an additional qualification on a CV they hold strong merit.
Alternatively, The Guild of British Camera Technicians (GBCT) offer a range of courses available working through the fundamentals of film and 35mm film, to Steadicam operation workshops, which should encompass the primary duties of a Camera Assistant. Courses range from day workshops to more technical classes lasting as long as fifteen sessions.
It Doesn't Always Have to be This Way
Victoria Harris, an undergraduate at the University of Westminster has progressed through a more unorthodox route. Initially working as a Production Assistant and key Floor Runner on productions such as Gary McKendry's Killer Elite and television series Being Human, Victoria throughout the last year has worked as a Camera Assistant on a number of productions including the recent BBC commissioned Legacy, which is currently in post-production.
Become a Camera Trainee today
If you are ready for the next step in your career, why not take a look at the latest Camera Trainee vacancies on our jobs board? You can view our latest vacancies here.