Samuel Thornhill takes a look at what film festivals can offer undergraduates looking to break into the industry, and looks ahead to some of the highlights coming up at this years' BFI London Film Festival: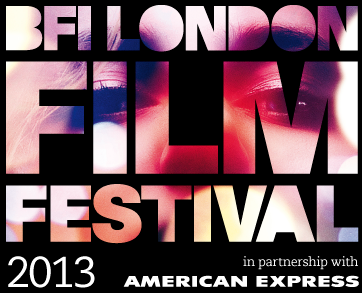 One way to get an idea of the industry you work within is to get out there and experience the best (and worst) that is currently occupying the market. Film festivals present a unique opportunity for undergraduates to meet some of the professionals and contemporaries that are making inroads into the industry at that moment whilst promoting your own work and standing within the industry. If you're not equipped with a project that you're looking to gain distribution for, festivals can provide a real insight into marketing and distribution strategy too, with panels and seminars being regularly added to festivals to make them even more appealing.
For undergraduates, it's not just about working towards your first step after graduation. Film festivals can be hugely beneficial in an academic sense too. Film festivals are often able to exhibit work that would otherwise not be shown for a prolonged period of time or at all in conventional screenings. For those of us who are (sadly) stuck deep in a rut in their analysis of counter cinema or foreign language markets, surely there's no better place to view such films than in a festival environment with like-minded people who may well be interested in your study.
The 57th BFI London Film Festival opens it's doors this week and is just one of many great opportunities to make the most of what the industry has to offer to undergraduates during their degree. British director Paul Greengrass, with credits such as The Bourne Ultimatum, United 93 and Supremacy, kicked off the festival with his 'high stakes thriller' Captain Phillips screened at the ODEON in Leicester Square. Here are my five must-see films at the festival:
Based on a true story, Steve McQueen's eagerly awaited new release 12 Years a Slave is a brutal retelling of the story of a free black man abducted into slavery and forced to fight for his life. Chiwetel Eljiofor's performance in the lead role alone makes this film worth a watch and with Michael Fassbender starring as a tyrannical plantation owner, McQueen's newest piece is a brutality worth being exposed to.
You can catch 12 Years a Slave from Oct 18-20 at the ODEON, Leicester Square.
For those of us who are still reeling from the news of James Gandolfini's passing, we can take solace in his penultimate performance in Nicole Holofcener's comedy Enough Said. Gandolfini plays a divorcee who forges a romantic relationship with a masseuse, Julia Louis Dreyfus, only to find out that one of her clients is the ex-wife of her new flame.
You can catch Enough Said from Oct 12-14 at the ODEON, West End.
Tom Hardy excels once again in the role of the tragic hero in Steven Knight's thriller Locke. With support from Ruth Wilson, Olivia Colman and Tom Holland, Hardy faces 'a 90 minute race against time' in his journey from Birmingham to Croydon as he attempts stop his life from unravelling before him.
You can catch Locke from Oct 18-20 at the ODEON, West End.
The Cohen Brothers are back with Inside Llewyn Davis, a comedy based on a Dylan-esque folk musician trying to make his big break in 1960s New York. With Oscar Isaac starring as Llewyn and an accomplished soundtrack, the film is firmly marked in my festival diary.
You can catch Inside Llewyn Davis on Oct 15, 17 and 19 at the ODEON, Leicester Square.
If you're a fan of Oscar Wilde, Clio Barnard's adaptation of The Selfish Giant is one to watch. Telling the tale of two northern boys collecting scrap metal for a begrudging scrap yard owner, the picture is a British film mixed up with the social realism that only the North seems to offer. With backing from the BFI FIlm Fund and Film4, Barnard's newest venture is likely to get people talking this year.
You can catch The Selfish Giant on Oct 14 and 16 at ODEON, West End.
Other highlights of the festival include Emma Thompson in Saving Mr. Banks, and Japanese director Hirokazu Kore-eda's Like Father. Be sure to check out further screening and festival information on the BFI website.
Although festivals such as the LFF can turn into quite the investment, the opportunity to experience the body of work presented at these festivals can provide a useful insight into the marketing and distribution strategies used in getting your film to market, albeit likely on a smaller scale.