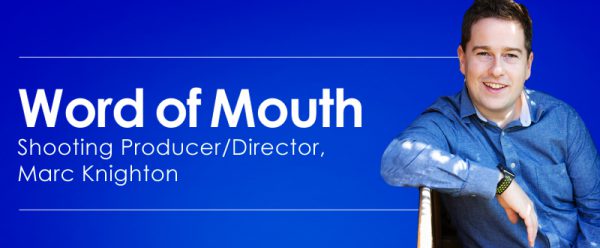 In this edition of Word of Mouth we talk to Self-shooting Producer/Director, Marc Knighton, about the importance of getting to know your contributors, keeping up with the latest tech, and the challenges of filming in A&E.
How did you get your big break in TV, and what was your first job?
I was fortunate enough to gain a place on a BBC graduate scheme, which allowed me to work across a variety of programmes and genres, everything from Watchdog and Panorama through to The Hairy Bikers and Children in Need. One of the highlights was undoubtedly the Ronnie Corbett Christmas Special, working with such talented people, both in front of and behind the camera was a real treat, though I think I failed on the tea making front as they all started bringing in thermos flasks with them after a few days…
With camera technology forever changing, do you feel the need to be up to speed on the latest kit?
Without a shadow of a doubt! Technology has evolved so quickly in the past few years that once you've mastered one camera, along comes another. Seven years ago my first camera was the trusty Sony Z1 which used mini DV tapes and most recently, I've tried my hand at using Sony's latest 4K camera. At the end of the day, you have to really know your cameras inside out. This is especially important for self-shooters as using the camera needs to be second nature so that you can concentrate on the characters and action in front of you.