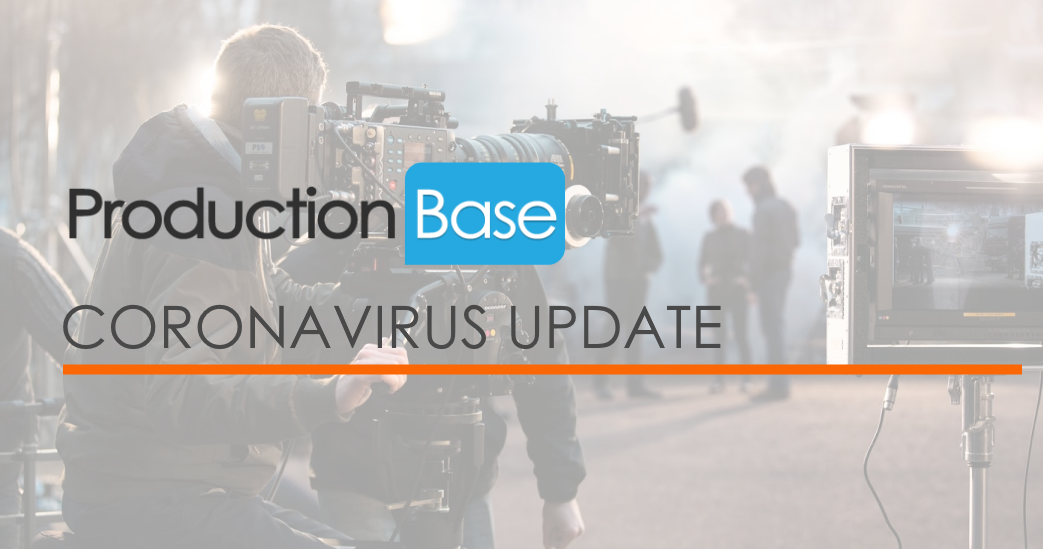 This is a difficult time for the industry, with many productions large and small delayed or cancelled, and thousands across the sector laid off. It's an unprecedented situation, and a lack of financial support from the government has only added to the worry. When help was announced for businesses and employees last week, one major omission was support for the 15% of the UK workforce who are self-employed freelancers, including the majority of people working across the production sector.
Today, that was finally addressed by the government, with an announcement from chancellor Rishi Sunak.
What Support Has Been Announced For Freelancers?
Matching the package announced for full-time employees, self-employed people will now be able to have 80% of their wages covered by the government, up to a maximum of £2,500 per month. The amount paid will be based on average monthly profits over last three financial years. This support will last for 3 months initially.
There are some criteria for the new scheme:
People earning over £50k per year are not covered by the scheme
You must make the majority of your income from self-employment
You must have submitted a tax return for 2019 – if you haven't yet done so, you have another 4 weeks to submit one.
If you have fewer than 3 years of tax returns, you will still be eligible, with the amount paid based on any returns you have submitted.
If you're eligible, HMRC will contact you directly, with the scheme expected to be up and running by June at the latest. 95% of self-employed workers should be covered by this support.
What Support Has Been Announced For Permanent Staff?
As previously announced, companies that need to temporarily lay off permanent employees can claim for 80% of their salaries to be paid by the government, up to a maximum of £2,500 per month.
What Other Financial Support Is Available?
Self-Assessment Tax – If you're self-employed, tax payments due via self-assessment this July have been postponed to January 2021.
Statutory Sick Pay – If you are a full-time employee either on a short-term PAYE contract or staff earning at least £118 per week, and have had to self-isolate due to Coronavirus, then you'll be able to claim Statutory Sick Pay of £94.25 a week from the first day that you're unable to work. This will usually be paid by your employer, who will then reclaim it from the government. This sadly won't apply to a large portion of workers in the creative industries, but there are other options for the self-employed:
If you use a limited company structure, and invoice your clients in this way, then you should be able to pay yourself Statutory Sick Pay of £94.25 per week, and then reclaim this from the government like any other company.
If you're a sole trader, you'll need to apply for Employment and Support Allowance. The amount available varies, but usually starts at £57.90 a week for those under 25, and £73.10 per week for those 25 and over.
Universal Credit – You may also be eligible to receive universal credit if you're unable to work. The system is widely known to be complex, so your eligibility and the amount you can receive can vary. More info can be found on gov.uk
What We're Doing
At ProductionBase, we're aiming to do everything we can to support our members during this period. We have robust systems in place and will be able to continue to provide our full service uninterrupted for as long as the outbreak continues.
New job vacancies are still being posted on our jobs board, including some which allow for remote working, and for projects being pencilled in for when the shutdown eases.
We've also greatly expanded the availability of our hugely popular telephone CV & Career Advice sessions, where our expert team will give you personalised advice to help you make the most of your skills and experience. Hundred of PB members have used these sessions already, and we've had great feedback from production professionals at every stage of their career.
These are now free to all ProductionBase members, with appointments available throughout the coming days and weeks. If you have found yourself looking for work at this time, please do take advantage of this service. You can request the next available dates and times here.