Next month we will be returning to Covent Garden in London, for the latest in our long-running series of TV Networking events, offering a chance to hear from the top programme-makers behind some of the UK's biggest shows.
On Thursday 11th April we will be joined by CPL Productions' Creative Director, Murray Boland, who will be taking us behind the scenes of two of the company's most significant recent commissions: Old People's Home For 4 Year Olds and The Restaurant That Makes Mistakes.
Also joining us are Burning Bright's Head of Factual, Susanne Curran, and Director, Jenny Ash, who will be discussing the making of Channel 4's 100 Vaginas – find out more here.
Murray Boland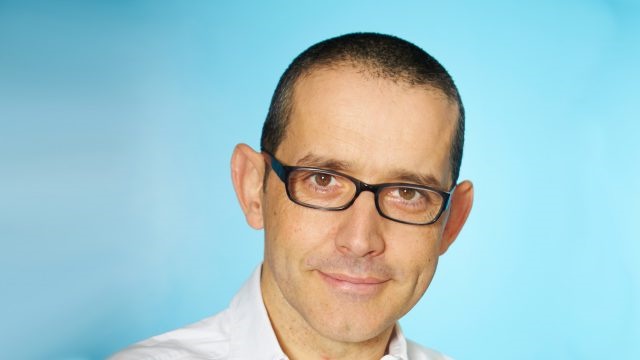 Murray's work spans the last two decades, where he has worked as a Director and Producer. Currently, Murray is working on The Restaurant That Makes Mistakes, which will appear on our screens in Spring 2019. Inspired by a Japanese pop-up restaurant, CPL is looking to change how dementia is viewed. To do so, they are opening a restaurant in Bristol which is staffed entirely by people living with the condition. Over the 5-week social experiment, celebrity diners and members of the public will visit the restaurant to put the staff to the test.
Other productions Murray has worked on include Harry Hill's Alien Fun Capsule (2017-2018), a British comedy panel show in which guests must find fun things to prove the human race is worth saving, should there be an alien invasion. Also on Murray's credit list is the 2018 series of Married at First Sight UK, a reality series which follows couples who are going to get married, but have never met before. You can watch the trailer below.
Murray also worked as the Executive Producer on Off Their Rockers, a comedy series which ran from 2013-2016. The series featured a group of upbeat old people who spent their time playing pranks on the youth of today. You can watch the promo clip below, featuring a young man who gets put in a rather awkward situation!
Meet Murray Boland
If you want to find out more about the making of these hit shows, why not join us on Thursday 11th April in London's Covent Garden. There will be a Q&A with our speakers, plus a chance to catch up with your industry colleagues over a drink. For more information and to book your free place, click here.