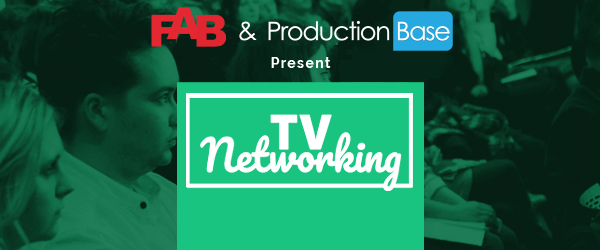 Next month we will be returning to The Hospital Club, for the latest in our long-running series of TV Networking events. On Thursday 28th February we will be joined by Amelia Brown, Managing Director of Thames Television, who will be discussing the making of BBC One's new Saturday night sensation, The Greatest Dancer.
Our Guest Speaker

Back in 2002, Amelia began her journey in TV working as a Researcher on The British Comedy Awards for Michael Hurl Television. During this period Amelia met the Series Producer from Pop Idol, and in 2003 she began working as a Production Secretary on the show. From there Amelia's career took off, and by 2004 was working on the first series of the The X Factor, working her way through the ranks until she was appointed Series Producer in 2009.
In 2011 Amelia made the move from the UK to the US, working as the Supervising Producer on The X Factor USA, in particular the infamous Judge's Houses and Boot Camp episodes. At the time, the judges included Simon Cowell, Paula Abdul, L.A. Reid, and Nicole Scherzinger.
Later on in 2011 Amelia returned to the UK and started working on Britain's Got Talent as the Executive Producer – she continued to work on Britain's Got Talent and Britain's Got More Talent right the way through to 2018.
Alongside the talent shows she also worked on series 4 of Geordie Shore in 2012, a British reality television series based in Newcastle, where she was Executive Producer on 8 episodes of the show.
Three years on, Amelia returned to The X Factor as the Executive Producer. This time Amelia was working on both The X Factor and Xtra Factor, a behind the scenes spin-off.
In 2017 Amelia also worked on Your Song, a special show that was dedicated to surprising deserving members of the public with superstar performances.
The Greatest Dancer
Enter 2019, where Amelia is now working on new entertainment format, The Greatest Dancer, as the Executive Producer. The dance talent show, comprising 8 x 60-minute episodes, run in a primetime Saturday night slot on BBC One.
The format of the show encourages people of all ages and dance styles to compete to win £50,000 and the chance to perform on Strictly Come Dancing. You can find out more about the show here. Or, if you can't wait that long, you can take a look at one of the incredible opening dances below:
Meet Amelia Brown
If you want to find out more about Amelia's journey from Pop Idol to The Greatest Dancer why not join us on the Thursday 28th February at The Hospital Club. There will be a Q&A with our speaker, plus a chance to catch up with your industry colleagues over a drink. For more information and to book your free place, click here.