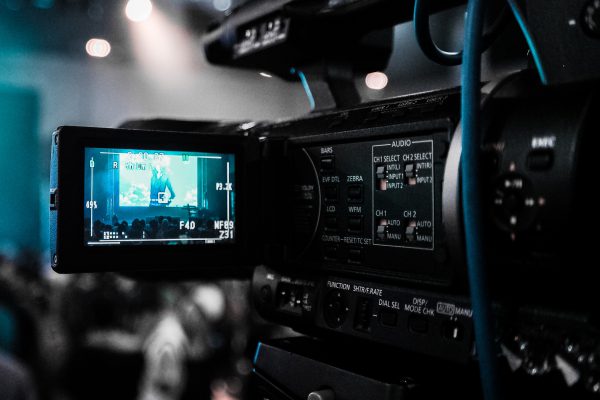 What is a Video Technician?
Video Technicians can work across a variety of productions such as theatre, film, TV, concerts and news conferences. Video Technicians usually work as part of a large team, while the people they work alongside will vary depending on the production; they may work alongside a Video Supervisor, Technical Director,  Projection Designers and Video Camera Operators.
Video Technicians are responsible for the setup, operation and maintenance of video equipment. Typical equipment that they work with includes video screens, projectors, recording equipment, digital video cameras and the grip kit.
Before filming, the Video Technician will meet with the senior members of the camera crew to discuss filming logistics. Indeed, often a Video Technician will spend much of their time discussing the technicalities of a production.  Discussion may focus on filming sequences, specific camera movements and picture composition.

The maintenance of equipment is a hugely important part of the Video Technician's role. Video Technicians are responsible for ensuring that equipment is regularly cleaned, undertaking minor repairs and notifying supervisors when more repairs are needed.
Want to know more? Here is a short video about a day in the life of a General Technician:
Key skills
Attention to detail
Willing to work long hours
Work well within a team
Dependable
Work well under pressure
How to Become a Video Technician
To become a Video Technician you should have a good knowledge of all the equipment noted above and how to ensure all items are maintained to a good standard. While a degree is not essential for this role, it can be beneficial. You could look to attain a qualification in video broadcasting or a related subject. Generally, you would be expected to have some previous experience from smaller productions as a minimum, although this can vary significantly due to the wide range of different production types that a Technician might be employed on.
Become a Video Technician today
If you are ready for the next step in your career, why not take a look at the latest Video Technician vacancies on our jobs board? You can view our latest vacancies here.