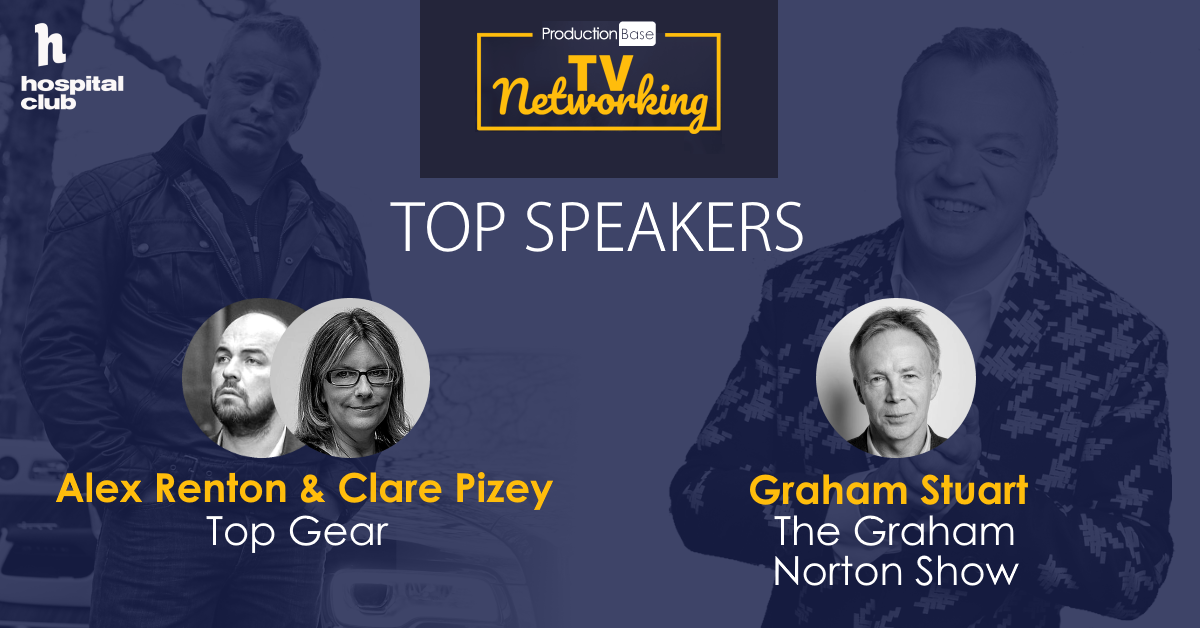 Next week we will be returning to The Hospital Club for another of our TV Networking events. On Thursday 6th September we will be joined by legendary producer, Graham Stuart, discussing his work on one of the UK's best loved prime-time chat shows, The Graham Norton Show. We will also be joined by Clare Pizey and Alex Renton, the executive and series producer from the nation's favourite motoring TV series, Top Gear.
Graham Stuart
Stuart is the co-founder of production company So Television. Established in 2000, the company was founded with the goal of making high quality entertainment television. It was later sold in 2012 to ITV, in a deal that was thought to be worth £17 million.
So Television is responsible for producing The Graham Norton Show, currently on its 24th series, whilst other current productions include Chuckle Time and the third series of Blind Date.
Graham Stuart himself is best known for his award winning production of the Graham Norton Franchise in the UK and US. A three-time BAFTA TV Award winner, Stuart won the Best Entertainment Programme TV BAFTA Award in 2001 for So Graham Norton and later in 2013 for The Graham Norton Show. In 2015 he received a BAFTA for the Best Comedy and Comedy Entertainment Programme, again for The Graham Norton Show.
The Graham Norton Show
The first series of the Graham Norton show aired in the February of 2007 on BBC Two, later moving over to BBC One in 2009. Over a decade on, the shows format remains largely unchanged. Series after series, The Graham Norton Show turns out comedy gold with its winning mix of A-list celebrities, the infamous Red Chair Game, live music and of course the Irish comedian Graham Norton.
Graham's Big Red Chair has become a sensation in itself. Audience members rush for the chance to impress celebrities with their stories and avoid being (quite literally) dumped from the show. Or in the case below, dumped in more ways than one!
Book Your Space
For your chance to find out about Graham Stuart's formula for comedy success join us at our next TV Networking event on Thursday 6th September at The Hospital Club. For more information, and to book your free place, click here.