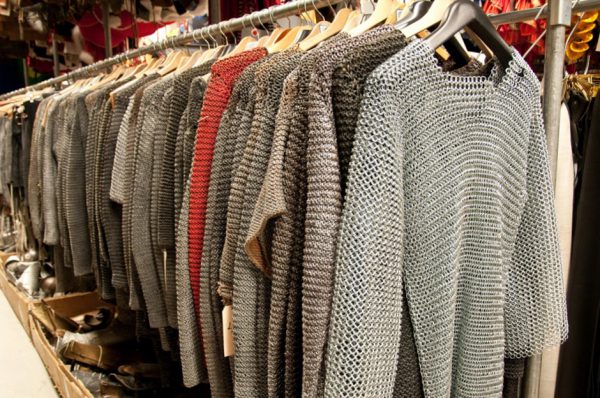 What is a Costume Assistant? 
A lot of film productions, depending on the genre and the setting, rely on their costume department for an accurate representation of the setting, period and story. For this reason, the department involves many different roles and a variety of tasks that need to be smoothly carried out during pre-production.
Costume Assistants take care of lots of smaller, daily, or last-minute tasks to help Costume Designers complete their job with the best possible result. This entry-level job is also the perfect way to kickstart a career in the Costume Department.
Costume Assistants help Costume Designers break down the script, in order to identify all the costumes needed by different characters throughout the story. They also assist in research into clothing styles, design and fabrication methods.
They are responsible for the set-up and organisation of workrooms, ordering supplying and tidying up during production.
Costume Assistants usually take actors' measurements and sometimes help by performing the basic stages of costume-making.
They are the go-to person for Actors when it comes to costumes. They often dress actors on set and explain the details of clothes and accessories. They are responsible for monitoring costumes, ensure their good condition and making last-minute repairs if necessary.
If costumes have to be bought, the Costume Assistant may be put in charge of dealing with Costumiers and placing the orders. The same goes for shipping costumes to overseas locations.

Key Skills
As an Assistant in such a busy department, attention to detail, organisation, memory and efficiency are the main requirements for this role. They will need IT skills and good research capabilities to carry out both inventory and record-keeping operations and research.
People skills are also mandatory as Costume Assistants have to deal with their own team and supervisors, as well as all the actors and crew on set. They are in charge of communication between the whole Costume Department and the film cast, so they need to be clear, concise, and be able to accommodate others' requests.
Also, obviously, they need to be interested and informed about period costume as well as contemporary fashion, and also have some knowledge of fabrics and tailoring techniques.
How to Get Work as a Costume Assistant
The role is entry-level, so with the necessary skills and knowledge you should be able to start as a Trainee or assistant and start progressing through the costume department.
Education & Training
Qualifications are not required for this role. However, a degree or foundation course in a relevant subject, such as Fashion, Costume Design or Performing Arts, would be beneficial.
Where can it take you?
After gaining enough experience in the department, you can expect to earn a promotion to Assistant Costume Designer, before becoming a Costume Designer and possibly progressing to managerial roles within the Costume department.
Become a Costume Assistant today
If you are ready for the next step in your career, why not take a look at the latest Costume Assistant vacancies on our jobs board? You can view our latest vacancies here.