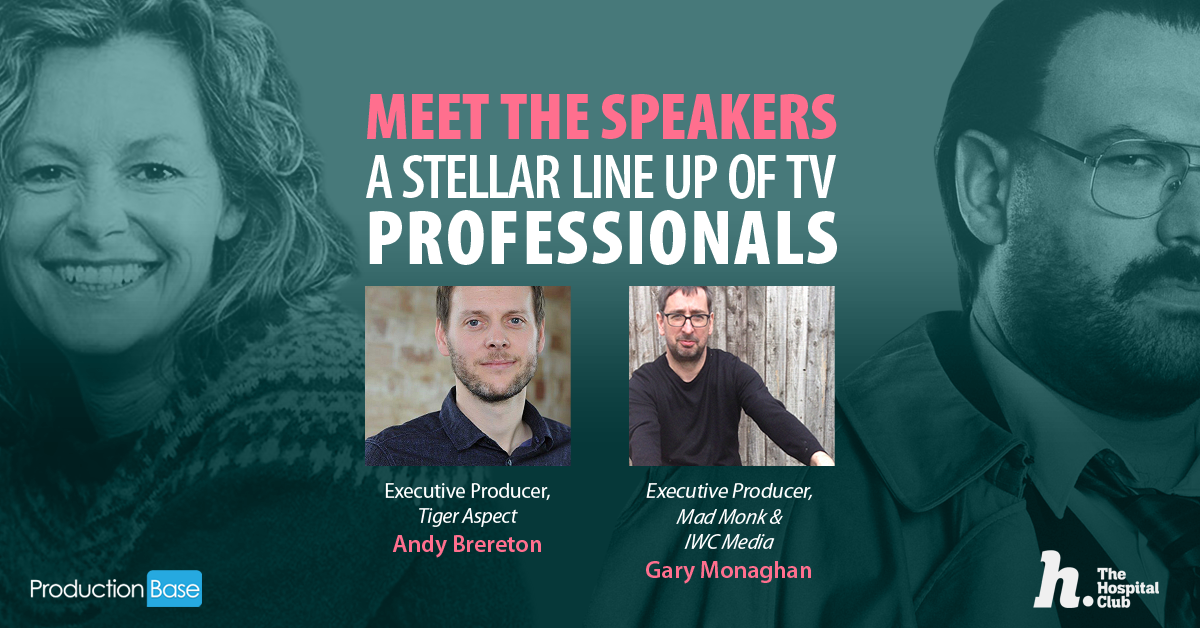 We've got two more top speakers for our latest sold-out Turn On, Tune In event at The Hospital Club tomorrow night! Find out more about Tiger Aspect's Head of Comedy Entertainment, Andy Brereton, and one of the UK's most innovative producers, Gary Monaghan. We'll be taken behind the scenes of their ground-breaking shows, and find out a few of the secrets of their success!
Gary Monaghan
Our first speaker is Gary Monaghan, who'll be discussing his varied career and his award-winning Sky 1 game show, Wild Things.
Presented by Kate Humble and Jason Byrne, Wild Things is a hit family entertainment show aired on Sky 1, which sees four teams of two people undertake a range of bizarre physical challenges while wearing giant animal costumes. The four teams compete against each other in order to win a cash prize of £10,000 and escape from The Wild Wood.
Adam MacDonald, Director of Sky 1, said that the show was a "big daft slice of genius" and added that "it's brilliant that bonkers can still thrive."
As well as Wild Things, Gary has produced groundbreaking shows such as My Little Princess, which he says is "the craziest and most dangerous dating show that has ever been produced", Banzai, a cult comedy gambling gameshow spoofing Japanese television and many more.
Gary currently works as Creative Director at Mad Monk and Executive Producer at Zodiak Media.
Andy Brereton
Our second speaker is Andy Brereton, Tiger Aspect's Head of Comedy Entertainment, who will be discussing his critically acclaimed cross genre murder-mystery-cum-celebrity comedy format for BBC3, Murder In Successville.
Murder in Successville is a BBC Three sitcom which Andy created with Avril Spary, and stars Tom Davis as DI Sleet who is partnered with a guest celebrity every episode to solve a murder. The cast of each episode includes impersonations of various celebrities who live in the fictional Successville.
As well as Murder in Successville, Andy Brereton has worked at Talkback Thames, where he was involved with the development and production of BBC3's The King Is Dead and ITV1's Take Me Out. In 2010, he joined the BBC as Executive Producer for Comedy Entertainment Development, contributing to shows such as That Puppet Game Show. Andy moved to Tiger Aspect in 2012, where he's worked on shows such as Drunk History for Comedy Central and Crackanory for UKTV.
Turn On, Tune In takes places this Thursday (14th July). All places for the event have now been filled, but if you'd like to be added to the reserve list, please head over to our Events pages.