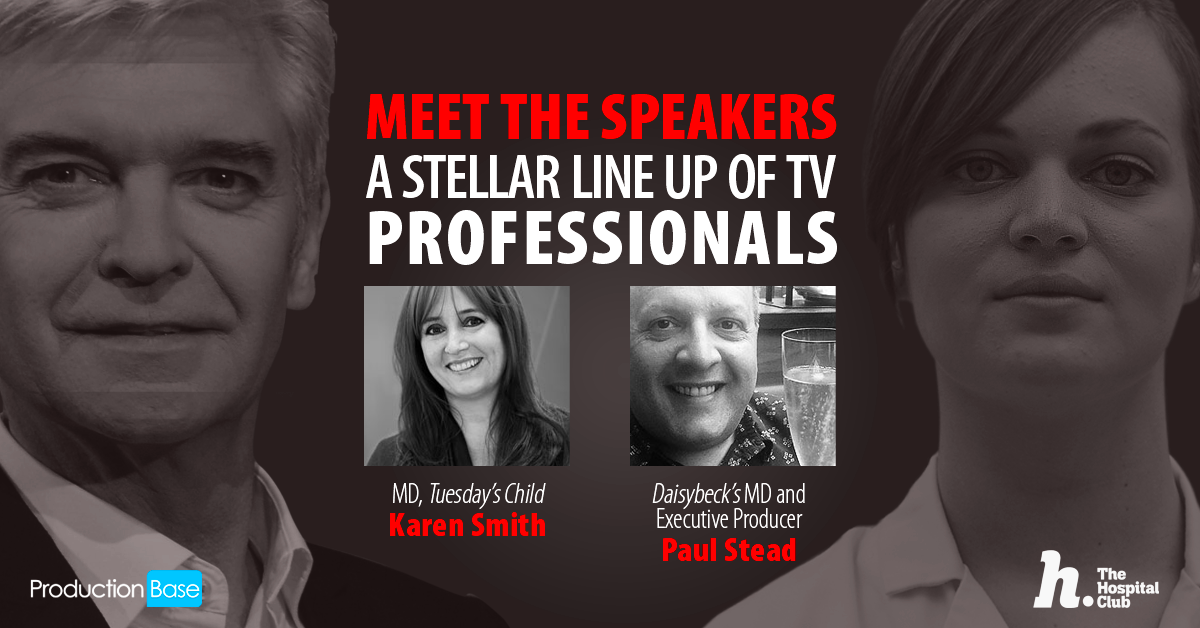 Tonight at The Hospital Club we'll again be joined by some great speakers from the telly world, for our latest Turn On, Tune In event. We'll be taken behind the scenes of their ground-breaking shows, and find out a few of the secrets of their success!
Karen Smith
Our first speaker is Karen Smith, Managing Director of leading independent production company, Tuesday's Child, which launched in 2012 and specialises in entertainment and popular factual formats.
Karen will be discussing You're Back in the Room, a prime-time comedy game show hosted by Phillip Schofield, and created for ITV. Each episode consists of five contestants participating in a series of games while completely hypnotised by international mentalist Keith Barry, making the simple tasks they're asked to perform somewhat harder! Speaking about the show, Karen said: "You're Back in the Room is something completely unique that provides genuine laugh-out-loud moments, perfect entertainment for all the family."
As well as prime-time series You're Back in the Room, Tuesday's Child has also produced Sean Conway Running Britain for Discovery, RTS-nominated Superstar Dogs, hosted by John Barrowman for Channel 4, and RV Rampage, hosted by Amanda Byram and Henry Cole for The Travel Channel.
Before launching Tuesday's Child in 2012, Karen worked for Granada TV, Endemol, BBC Entertainment and Shine TV, where she was made Joint Managing Director and worked on shows such as MasterChef, Got to Dance, Gladiators, The Biggest Loser and The Magicians.
Paul Stead
Our second speaker on the night will be Paul Stead, Managing Director and Executive Producer at Emmy-nominated, and RTS Award-winning production company, Daisybeck.
Paul will be discussing his fascinating and ground-breaking Channel 5 documentary, Body Donors: Life After Death, which portrayed the journey of terminally ill cancer patients, Mike Bowyer and Diana King, who chose to donate their bodies to science. For the first time on TV, Body Donors allowed audiences to witness how bodies are used to help aid medical science research, following Mike and Diana from life into death. The series featured graphic content including scenes of the embalming and dissecting process, and was called 'difficult' and 'devastating', yet 'educational' and 'important to watch'.
Paul Stead has been in the industry for 30 years, and has previously worked as a presenter and producer for Yorkshire Television, Radio Aire and Magic 828.
Turn On, Tune In takes places this Thursday (12th May). There are now only limited places remaining, so don't miss it! Head over to our Events pages to reserve your place.