We look ahead to tonight's ProductionBase Turn On, Tune In at The Hospital Club. First up, we'll be joined by award-winning Director, Dan Reed, whose powerful, visually-distinctive documentary work has won international acclaim.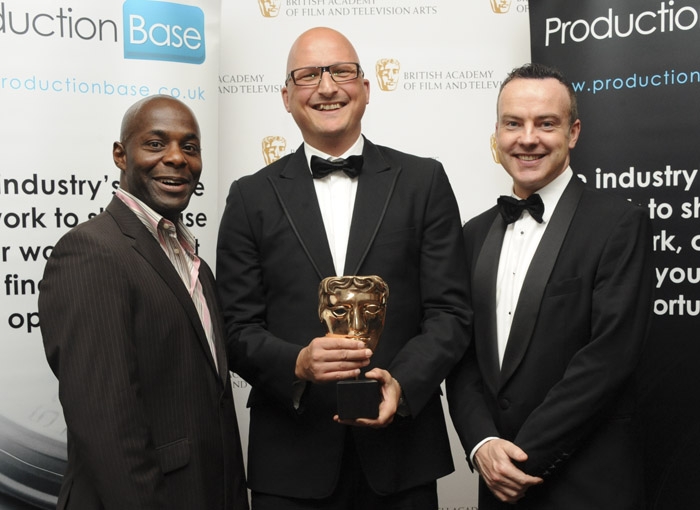 After 6 years working as a Director at the BBC, he left in 1998 to make a documentary for Channel 4 about the war in Kosovo; True Stories: Kosovo – The Valley. Dan and his crew risked their lives to gather footage from both sides of the front line to create the feature length documentary, which was later nominated for the Flaherty Documentary Award at the BAFTA Craft Awards in 2000.
Dan was again nominated for a BAFTA (for Current Affairs) in 2004 for Terror in Moscow, the inside story of the Moscow theatre siege, in which 41 Chechen gunman subjected the audience to a horrifying 57-hour ordeal. His 2010 documentary, Terror in Mumbai, covering the November 2008 terrorist attack on Mumbai was nominated for a Primetime Emmy and won him the BAFTA for Current Affairs.
In 2011 he won the BAFTA for Factual Directing (sponsored by ProductionBase) for his Channel 4 documentary, Dispatches: The Battle For Haiti, which follows the struggles of Haiti's police, as they try to recapture 4,500 criminals who escaped prison after the earthquake in Haiti in 2010.
Over the course of his career, Dan Reed has won or been nominated for an array of other awards around the world, and directed drama and documentary for the BBC, ITV, Channel 4 and HBO.
Tonight Dan will be discussing his latest documentaries: Terror at the Mall (HBO/BBC2), the story of the terrorist attack on the Westgate shopping mall in Nairobi in 2013; and The Paedophile Hunter (Channel 4), looking at the work of Stinson Hunter and his gang, who pose as underage girls in order to catch paedophiles.
All places for tonight's event have now been filled. To make sure you receive information on future events, please email info@productionbase.co.uk