Sharon Boyd takes a look at whether a Media degree is really necessary in order to start a career in TV and film production: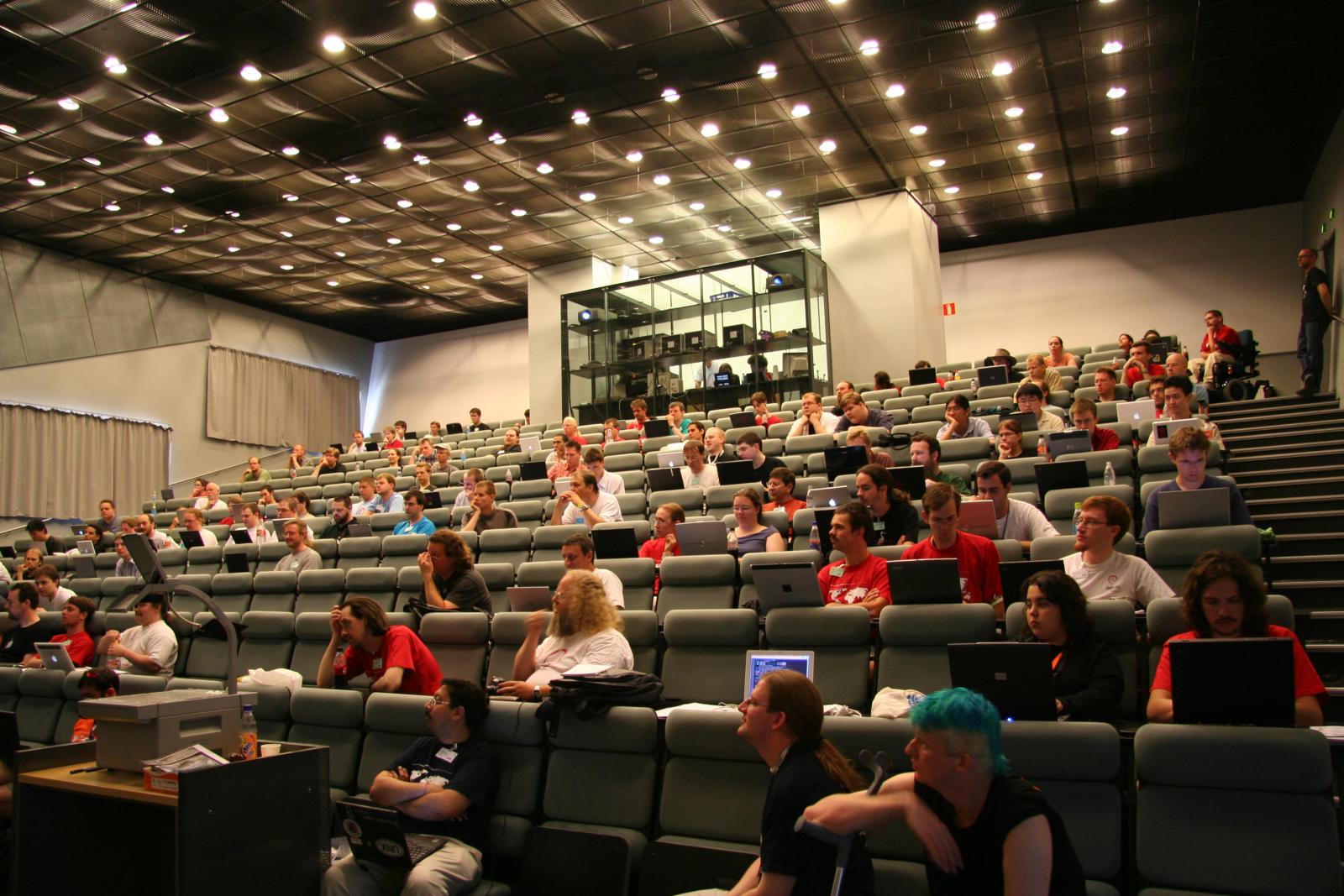 You study a media based degree and therefore consider yourself to be a media practitioner, maybe you know how to cut a few clips together and add a couple of effects in Final Cut Pro? Maybe you can snap a few photographs on a 'real' camera rather than using Instagram? Or maybe you can sit down and instantly write what you believe to be an award winning script? I'm going to stop you there. This does not make you an editor, or a photographer, or a scriptwriter. Maybe you aren't an amateur, but neither are you a professional, well not quite yet anyway.
In looking at the practical skills involved in the media industry, I wonder how well equipped media students really are in their abilities. Firstly, everyone who enters University is at a different level of expertise and often students who gain a place on a media course are expected to have some knowledge already. This puts forward a difficulty in teaching, since being taught what shutter speed means on a DSLR can be completely new for some people, while for others it's too basic and therefore tedious and boring. So what's the solution? Do the 'know it alls' just have to put up with being retaught things they already know, or do the beginners have to go through fast track teaching so as to catch up? Every University is going to approach this problem differently.
For a long time media subjects at University have been ridiculed and branded as 'micky mouse degrees', especially with the excessive multitude of existing courses, as well as the increase in tuition fees. It is thought that work experience is far more useful when pursuing a career in this industry – however, gaining a placement isn't going to be easy if you don't have any knowledge or skills to showcase, and this is where a degree can become beneficial. Having the chance to use equipment and facilities to create media productions will allow you to build up a portfolio, which in turn can assist you in gaining work experience and internships. In addition to this you will receive critical feedback on the work you produce, which will help your development further. It's therefore debatable how adequately you can learn practical production skills without studying media – not only is equipment expensive, but often you will need a team of people in order to produce something. These things are harder to come by when you're not a student surrounded by other budding media practitioners, as well as the availability of appropriate equipment and facilities.
Some employers in the industry don't specifically seek individuals who have a media degree, which leads to the question of whether or not having a media degree is really necessary. Sometimes employers don't even require you to have any practical skills – they want to teach you their way of doing things rather than graduates coming in believing they know everything because they have a degree in media production. For instance, if you want to be a camera operator, most of the practical skills will be taught on the job. BBC Training, for example, provide short courses that are recognised in the industry. Although degrees are a good foundation, rigorous experience in the industry is essential. In addition to this some media degrees are more vocational than others, and some employers will value your practical experience over your theoretical knowledge while others will be the opposite.
In 2011/12 nearly 32,000 students studied media related subjects at UK University's, a 22% increase since 2004 indicating that the subject's popularity and acceptance is growing. However, the majority of media companies have low employment rates: in 2011/12 95% of film and video production companies employed no more than 10 people. This is an astonishingly low figure; hence why competition in the industry is so fierce, meaning aspiring workers need to find ways of making themselves stand out in order to improve their chances of finding employment. Nevertheless the number of people working in the industry has steadily increased since 1996 when over 17,000 people were in employment, compared to the 2012 figure of over 45,000 people. This illustrates a fast growing industry which is likely to continue developing, which will hopefully result in higher employment rates for future job seekers.
It's obvious that having experience and a showcase of work are what employers merit most. Qualifications aren't crucial, although studying media is a sufficient way of building up a portfolio of work, gaining contacts and getting involved in the subject as much as possible. If you have an interest and passion for media, as well as the ability to gain practical experience that you can demonstrate without a degree, then maybe studying a more traditional subject alongside this will result in better job prospects for you. However, it is imperative that you are aware of what employers are seeking in order for you to make the best education decisions for you.
Media degrees aren't as useless as people may believe; they are slowly becoming more recognised as worthy of study, especially since many Universities do aim to teach at industry standards. For the most part, the value of experience outweighs the value of qualifications but on the other hand, you can gain valuable experience through qualifications. The level of usefulness that a media degree can be will differ from person to person and from employer to employer, and for that reason knowing your career goals will be key when answering this question for yourself.