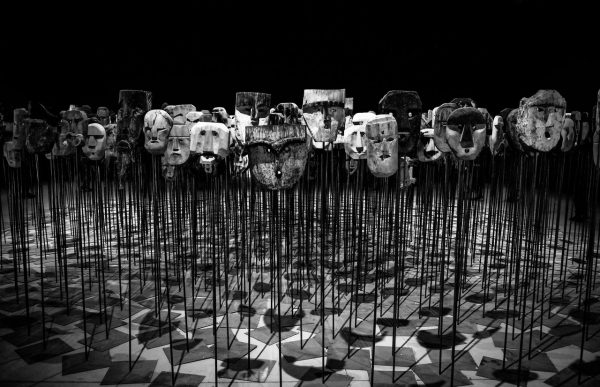 What is a Prop Maker?
Prop Makers usually work for film, TV or theatre productions. As a Prop Maker you will be responsible for making a variety of items. This could be anything from replica weapons to trees.
What is a Prop?
A theatrical property, also known as a prop, is an item that belongs to and is used in a production. A prop is a mobile item that can be positioned on stage, or that is used by members of the cast.
The General Duties of a Prop Maker
As a Prop Maker you will work with designers and directors to bring a production to life. During pre-production you will spend much time discussing which props will be needed and conducting research on the specific styles you'll need to re-create. For example, you may need to experiment with different materials in order to find out how to best match a historical style. Therefore, a knowledge of art history is a must-have.

In this role you will need to have experience in lots of different disciplines. You may be required to make sculptures, models, masks and costumes. Every production will have different requirements and you will need to be ready and able to adapt and tackle challenges head-on.
You can find out what it takes to become a prop maker here:
Key Skills
In summary, here are the key skills you will need to become a Prop Maker:
Creativity in abundance
A fine eye for detail
Be a problem solver
Work well in a team
Be playful and experimental
Ability to budget for all your various materials
Experience in using CAD packages
How to Become a Prop Maker
Many Prop Makers will have a technical qualification in production arts, prop making, technical theatre or a related topic. If you do not have a qualification, don't fret. You can gain lots of experience by volunteering at local productions. After working in this role you can expect to progress into production and set design.
Become a Prop Maker Today
If you are ready for the next step in your career, why not take a look at the latest Prop Maker vacancies on our jobs board? You can view our latest vacancies here.